COMPANY NEWS
MAXUM AIR has introduced two new product lines to complement their revolutionary air knives utilizing nozzle bars and high-pressure blowers for the removal of liquids from plastic, metal, or glass containers.
The first new product line is a dry rinsing product line for the electrostatic removal of dusts from cardboard containers and plastic bags, etc. One of many unique applications is the removal of grease from conveyor lines in the food chip industry.
The second new product line is the introduction of regenerative blowers that are capable of 150" S.P. for aeration purposes in wastewater treatment, plating operations, and aquatic fish farms, etc.
COMPANY NEWS
CINCINNATI FAN CO. announces a 3.6% price increase which will be effective on February 3rd

, 2020.
Billy Coker, who retired in 2018 after 22 years, has decided to rejoin VSI working part time out of his N.C. residence and also our Winter Haven, FL office.
PENN BARRY announced a 2.9% price increase which went into effect on December 3rd

, 2019.
Engineering Report
Fans and blowers are sized to exhaust or supply air flows at various static pressures, which is the friction resistance to flow. Static pressure can be all negative, all positive, or part negative or positive.
High negative pressure causes a compressibility effect which can alter RPM, BHP, and construction.
Most fan and blower selection programs have two areas of static pressure entry, one for total S.P. and one for negative S.P. The projects with large negative S.P. have a definite effect on performance.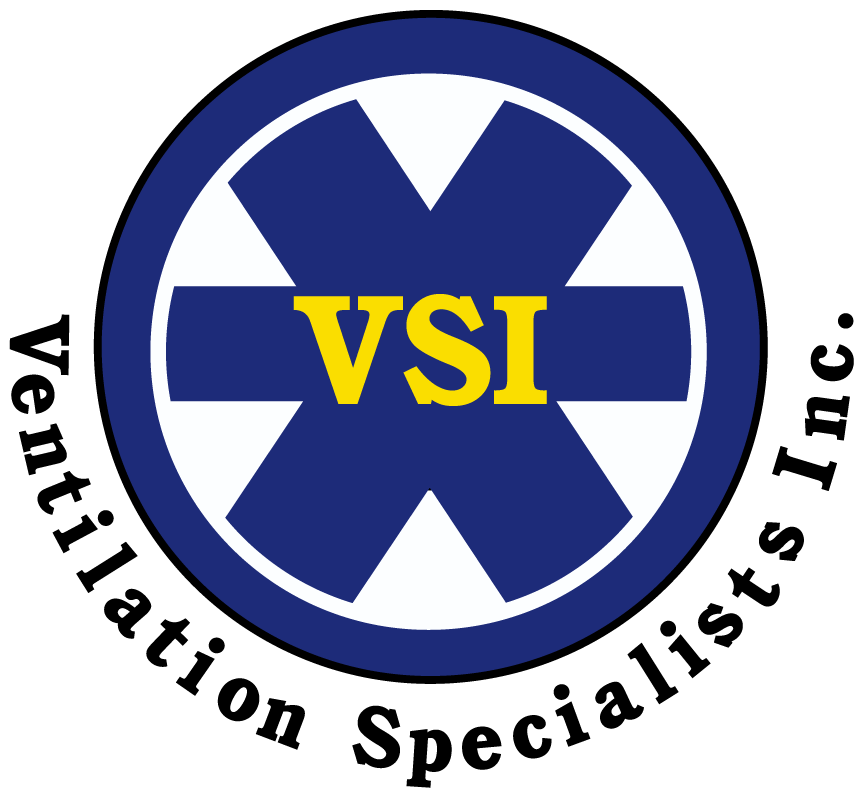 Address:
123 Ave C, SW
WINTER HAVEN, FL 33880
P.O. BOX 750
WINTER HAVEN, FL 33882