COMPANY NEWS
• CINCINNATI FAN CO. has purchased Strobic Air, a manufacturer of axial fans.
• UNITED ENTERTECH now offers a 24 hour rush option for their louvers and dampers.
• TECHTOP INDUSTRIES, INC. has broadened their motors to include the following:
IEE841 Severe Duty Invertor Rated High Torque Single Phase
White Line WashDown Cooling Tower Motors
Metric IEC Cast Iron and Aluminum TEFC Crusher Duty Motors
Cast Iron TEFC Permanent Duty DC Motors
VSI NEWS
• VENTILATION SPECIALISTS, INC. has parted ways with the Hartzell Fan Co. after 39 years of representation.
• We are pleased to announce that Ventilation Specialists, Inc. has had a record sales year in 2018. We wish to thank all our customers who made this possible.
STEVE OUSLEY has been promoted to Vice President of Technical Sales at Ventilation Specialists, Inc. He will continue to have east and north Florida sales responsibility besides managing Don Stewart, who is in charge of South Florida and all of Latin America, and Michael Martinet, who is responsible for sales in western Florida.
Engineering Report
Well designed plant and process ventilation systems can be engineered to provide a high rate of uniform exhaust throughout the plant. For process exhaust, source capture is always the best approach. This minimizes exhausting fumes and dusts across workers prior to wall or roof ventilators exhaust. After source capture is provided, the sunload and heat given off by other equipment generally requires plant ventilation. Always design plant ventilation based on keeping the exhaust fans as far away from natural openings as possible.
We have just learned that type 304L and type 316L stainless steel can be utilized in spark resistant fans and blowers since the ferrous content is less than 5% per AMCA Standard 99-0401-86. Type 304 and Type 316 are not considered spark resistant and should not be used.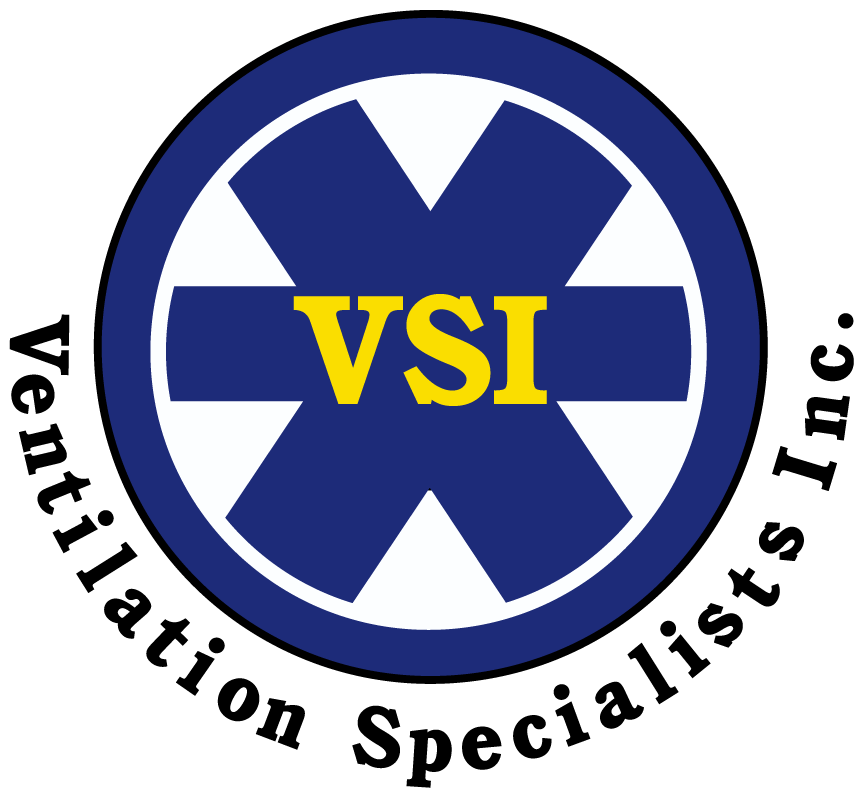 Address:
123 Ave C, SW
WINTER HAVEN, FL 33880
P.O. BOX 750
WINTER HAVEN, FL 33882
Contact:
Phone
(863) 324-4000
(863) 299-3999
(863) 299-8234
Fax: (863) 294-3646
Email: fans@vsifans.com