COMPANY NEWS
CINCINNATI FAN CO. announces that their Daniels Fan division can now build both super high temperature and the more conventional centrifugal blowers.
 AMERICAN WARMING & VENTILATING can provide complete product lines of marine MD-411 fire dampers, MLF-31 louvers, MMV-1 gravity mushroom ventilators, DF45/45F, DF46/46F diffusers, MDD-5184 back draft dampers, MVC-2341 air control dampers meeting most Navy and Coast Guard requirements.
VSI NEWS
VENTILATION SPECIALISTS, INC. announces the representation of Continental Fan, a manufacturer of industrial axial and centrifugal fans.
VENTILATION SPECIALISTS, INC. announces the representation of PureAir Filtration, a manufacturer of gas, fumes, and odor filtration equipment.
Most of the industrial fan and blower companies are experiencing extended lead times, even going to overtime to
fill orders.
More price increases are expected due to the USA Tariff situation.
Engineering Report
Spark resistant fan and blower construction can be achieved by utilizing either aluminum, monel, or graphite impregnated grounded fiberglass air stream components.
Type 304 and 316 stainless steel have too high concentrations of mild steel (ferrous) and are not acceptable.
Plastics such as PVC, polypropylene, and polyurethane are not acceptable because of the static electric potential.
Explosive resistant fans and blowers can either be AMCA A, AMCA B, or AMCA C construction.
For example, AMCA A would be an aluminum airstream fan with an aluminum housing and air aluminum wheel. AMCA B is a fan with a steel housing and an aluminum wheel. AMCA C is with a steel housing, steel wheel and an aluminum buffer affixed to the blower housing interior adjacent to the wheel back plate.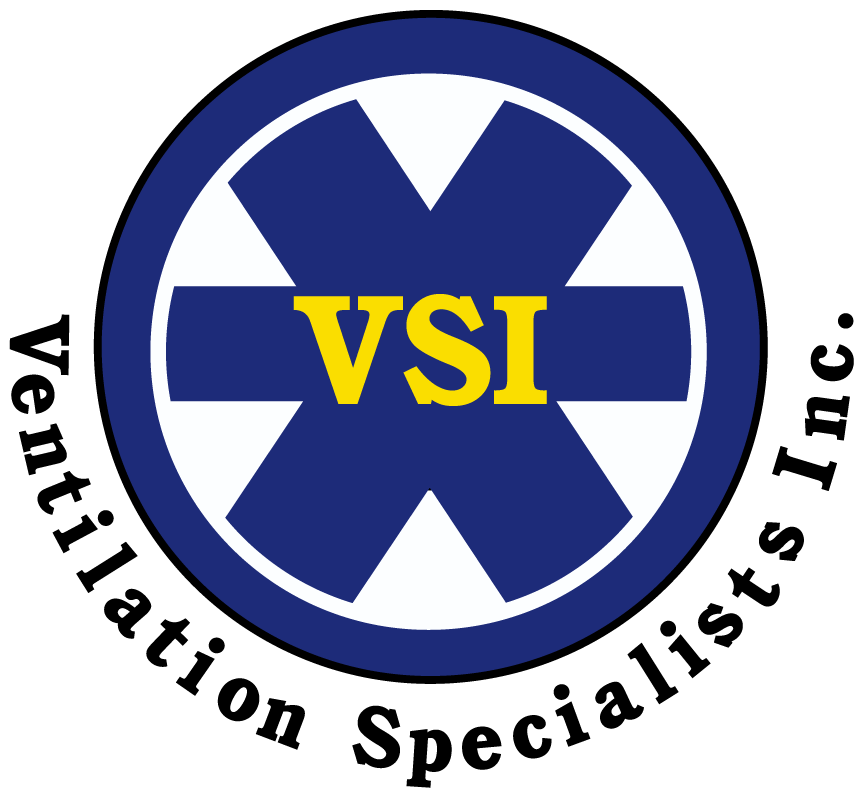 Address:
123 Ave C, SW
WINTER HAVEN, FL 33880
P.O. BOX 750
WINTER HAVEN, FL 33882
Contact:
Phone
(863) 324-4000
(863) 299-3999
(863) 299-8234
Fax: (863) 294-3646
Email: fans@vsifans.com