COMPANY NEWS
CINCINNATI FAN CO. announces the purchase of Strobic Air Corporation, a manufacturer of axial fans.
UNITED ENERTECH, manufacturer of louver and dampers, now offers a "rush" shipment program, offering 10, 5, and 3 working day shipments.
PENN BARRY has added direct drive Domex and Fumex models to the Miami-Dade certified family of products. A host of severe duty supply and exhaust fan options for air movement in high-wind hurricane zones are available.
HARTZELL AIR MOVEMENT announces an expansion of their inlet and outlet blower control damper lines to include aluminum, mild steel, stainless steel, or FRP construction.
VSI NEWS
VENTILATION SPECIALISTS, INC. announces the representation of Universal Fan Co., headquartered in Ontario, Canada.
VENTILATION SPECIALISTS, INC. has been awarded a contract to supply and install (23) twenty three 48" Ø power exhaust roof ventilators for a Hillsborough, FL manufacturing plant.
Increases in aluminum and steel tariffs has caused all of our represented manufacturing companies and motor manufacturers to increase prices.
Engineering Report
This time of year in Florida produces an increase in sun load on manufacturing buildings. From the following equation, one can determine the BTU/HR sun heat load based on the existing ventilation and indoor to outdoor temperature differential.
BTU/HR= CFM (1.085)(T2-T1)
CFM is the cubic air per minute being exhausted. T2 is the indoor plant air temperature and T1 is the outdoor shade temperature. In Florida, the target for T2-T1 is normally 10° F.
Once the existing BTU/HR sunload is calculated, an increased CFM can be determined. The differences between the existing CFM and the increased CFM will be the exhaust air which will need to be added.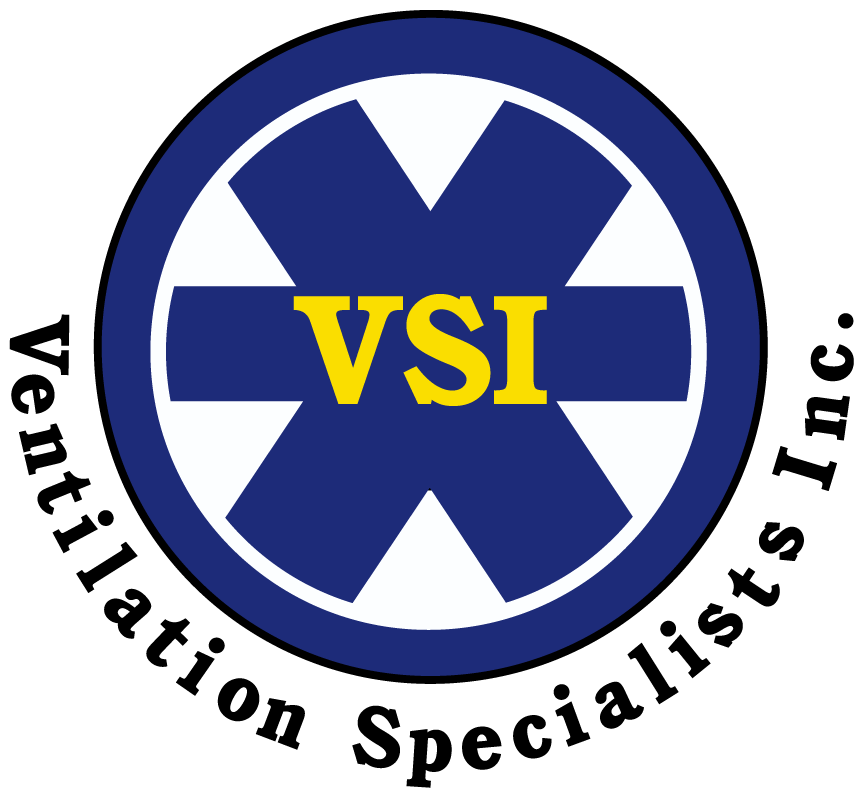 Address:
123 Ave C, SW
WINTER HAVEN, FL 33880
P.O. BOX 750
WINTER HAVEN, FL 33882
Contact:
Phone
(863) 324-4000
(863) 299-3999
(863) 299-8234
Fax: (863) 294-3646
Email: fans@vsifans.com